"He comforts us in all our affliction, so that we may be able to comfort those who are in any kind of allocation, through the comfort we ourselves receive from God." 2 Corinthians 1:4
Holy Comforter,
Hear our cry, please
O God of Love. As soon as I give You my cry, a list of my needs, I sense immediately the burdens begin to lift – as Your Spirit reminds me that Your comfort is redeeming!
Is the comfort You extend to me, all mine?
No!
My deepening understanding of Your comforting presence, reaches the eyes, ears and hearts of others!
A beautiful ripple!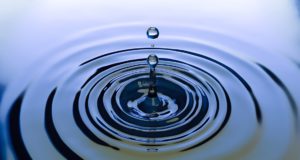 Thank you for allowing me the opportunity to be part of this great movement in Your glorious ripple affect!
I love You O Lord Jesus
Amen."