With grace and strength, the late Anne and Ted Patton were humble, and yet persevering, pillars of their community. While serving God, family, uncountable colleagues and friends, they embraced life with an unwavering commitment to their church, military service, as well as civic and social organizations. Anne and Ted were consummate models, working diligently toward a shared vision of demonstrating gratitude to God – making a positive difference in every arena of life. Significant attributes include their contagious authenticity with an unmistakable adoration for one another and their family! For both Anne and Ted, prayer and living model lives were hallmarks of their magnificent journey with God, leaving an indelible mark through their faith.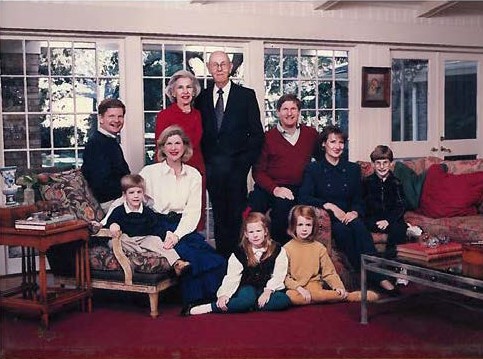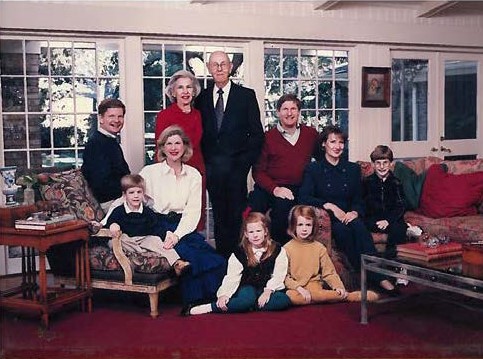 ~Purpose~
The Anne and Edward H. "Ted" Patton, Jr. Award, created in 2016, is an avenue to acknowledge the tantamount need for prayer, spiritual care and steadfastness. This Award recognizes individuals/organizations that have chosen to take supportive steps toward this viability, brilliantly illuminating pathways for prayer, spiritual comfort and lives well lived.
~Criteria~
The criteria for this Distinguished Award given to individuals/organizations may include many factors that contribute to the advancements of providing prayer and spiritual care, brilliantly illuminating pathways for prayer and spiritual comfort.  Criteria may include:
individuals/organization's strategic planning and steps taken to ensure the inclusion of prayer and spiritual care;
individuals/organization's supportive partnering with spiritual care organizations;
individuals/organization's pedagogy and practice of spiritual care.
~Selection Process~
While conferring with the Board of Directors, the President of Prayers Of the People will identify individuals/organizations for consideration of this esteemed award. Options will be discussed with the Patton Family and a finalist chosen and be given the award during a Prayers Of the People community event.
Past Honorees:
2016
Linda and Philip Johnson, III, Presented by Camille and Grier Patton on October 4, 2016 at POP's 42nd anniversary celebration.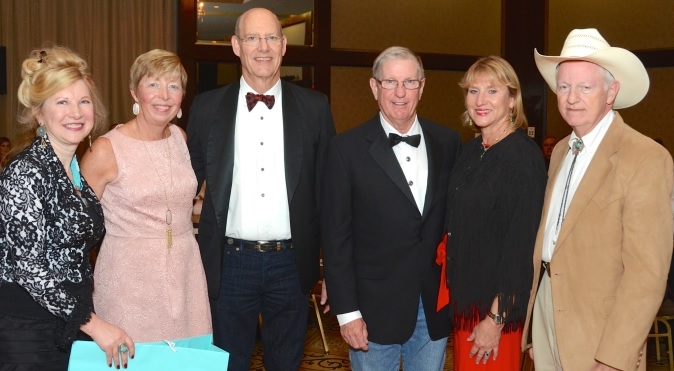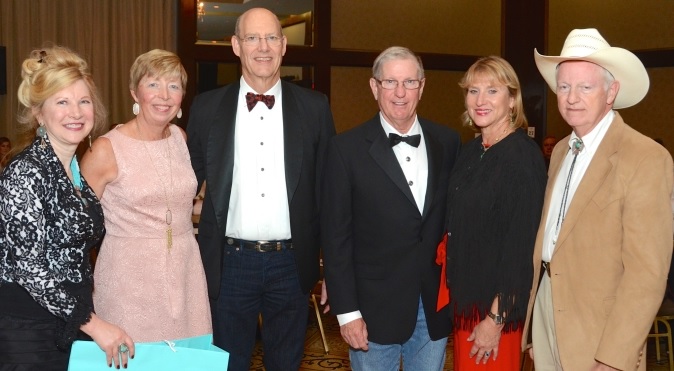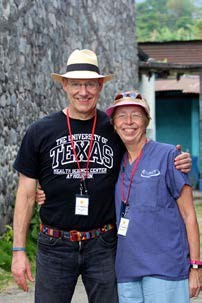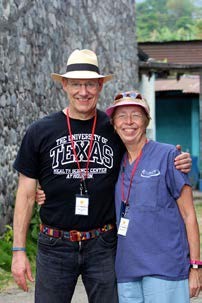 Steadfastness  – unmistakable!
Linda and Phil Johnson have spent their lives focusing upon answering God's call through service to people around the globe. It has been a source of deep joy to include their children, Kara, Drew, and Patrick in many areas of serving.
1999 was the start of ten years working with Presbyterian missionaries in Guatemala as Phil and Linda led teams comprised of friends and members of their faith community, Pines Presbyterian Church, to participate in spiritual and developmental projects with Guatemalan communities possessing extremely limited resources. Partnering with Faith in Practice, a Houston-based medical mission organization that provides medical services where basic medical care is rudimentary, they currently lead two 40-member teams each year; one team provides medical care in a village setting andthe second, performs life-changing general, OB/GYN and ENT surgeries. Alongside Phil's great medical care, Linda serves as team administrator, and her compassionate care includes interviewing patients in Spanish and connecting their needs to appropriate medical professionals.
Along with PTA responsibilities at each of their children's schools, Linda worked for twelve years in financial planning in the oil industry.  Additionally, for thirty years Linda has been significantly invested as a volunteer in the leadership and management of the Gamma Phi Beta Sorority. While serving on the International Board of Directors as International President and Chair of the Gamma Phi Beta Foundation, she received the Volunteer of the Year Award in 2015 from the NIC Foundation in Indianapolis. Her great joy in that work involves empowering college age women as they become ethical decision makers and lead with integrity.
Dr. Phil Johnson is Professor of Medicine, Vice Chairman of the Department of Internal Medicine and the Director of the Division of General Medicine at the McGovern Medical School at The University of Texas Health Science Center. Phil lectures on Spirituality in Medicine, leads a Bible study in the Texas Medical Center and welcomes praying with patients when he is asked. He teaches at LBJ General Hospital and Memorial Hermann TMC; teaches medical students and residents at three UT Physician Clinics and at Harris Health's Thomas Street Clinic, the largest free-standing HIV clinic in the nation. Dr. Johnson is a recipient of the Humanism in Medicine Award, the Herbert and Margaret DuPont Master Clinical Teaching Award and has been named a Distinguished Physician by Memorial Hermann Hospital.
Linda and Phil Johnson, an outstanding team indeed, are the 2016 recipients of The Anne and Judge Edward H. "Ted" Patton, Jr. Award. The Patton Family and Prayers Of the People recognize Linda and Phil's distinguished achievements and are humbled to honor and graciously thank them on behalf of the many people and communities they have affected – brilliantly illuminating pathways for prayer, spiritual comfort and lives well lived.